We appreciate and welcome your feedback. The best compliment we could ask for is a recommendation from a previous customer. We hope you will share your experience by entering your own review below and that you call us for your next local or long distance moving needs.
Thank you for your time, and your business.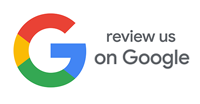 Randall Moving and Storage
Average rating:
46 reviews
Jan 12, 2022
City & State:
Centreville, VA
We had the best moving crew you could possibly acquire for a move! These men were professional, hard-working, fast and handled our furnishings and belongings with great care. Nate, Clarence, Wil, and Phil had the best work ethic & attitudes, friendly and willing to go the extra mile. They cleaned up and asked if everything was in the place we wanted before leaving. They were very careful not to damage the walls or home. We can only express our gratitude to that crew. Randall Moving also had the best estimate and pricing for our move. We give them the highest rating for their expertise and hard work! We would hire them again in a second. Susan was very friendly, patient and polite when setting up the move on the telephone. We felt they were truly a Godsend as I picked them after narrowing our selection down to four companies. We made the right choice!
Sep 28, 2021
HEROIC EFFORT!
Randall Moving and Storage are our heros in our home move! 5 STARS
They made our move easy and manageable with caring, thoughtfulness and professional demeanor! Rare customer service performed by the whole team! What a relief to have this extraordinary company handling everything perfectly!
I definitely would use them again and again!
Jun 12, 2021
Fantastic Experience
City & State:
Virginia to North Carolina
Our booked company couldn't move us at the last minute. I contacted Randall's and from the get-go I felt relief that I had a great company working with me. We are a military family with 15+ moves under out belts, this was a self funded move.
The guys were polite, worked like Trojans, had positive attitudes and worked well together as a team. They genuinely liked one another. Despite the heat and bugs (June in coastal NC) there was laughter.
Nothing was damaged and everything was done per our request.
Cannot recommend highly enough.
May 11, 2021
Wonderful from start to finish
City & State:
Washington, DC
We moved out of our house, stored our furniture and other items with Randall, and then moved back in following a renovation. Our crews for both moves were amazing- friendly, efficient, careful. They took all he anxiety out of the experience both times! And the customer service we experienced in between was incredible- so kind, so patient and helpful every time we called to ask a question or schedule (then reschedule, then reschedule) our move back in. We cannot recommend them highly enough.
Nov 6, 2020
A True Blessing
City & State:
Silver Spring
Because of the incredible housing market this fall, I ended up packing up my home of 24 years in Annapolis, MD in less than 2 weeks for a move to Silver Spring. The new house was not ready, so I had to put my stuff in storage. Because I was slammed, a friend researched movers for me and found that Randall movers had good reviews and reasonable prices, so I went with them. I was hesitant to have to pay for travel time, but when all is factored in, their prices are still better than average. The Annapolis move to storage was quite comforting. I did not have a lot of furniture - as I am moving in with a partner, but I had LOTS of what I considered to be precious art work. Brad and Hector handled everything with care and did a marvelous job. They are as accommodating as they can be without compromising their professionalism. They work quickly and professionally and get the job done with perfection. In the two moves, the second one from storage to the new home, NOTHING was broken or even damaged slightly. I felt I was getting my money's worth in both moves. They are moving my partner next week and we are once again confident that the job will be perfection. This move is harder because it is in a condo with lots of rules and long walks from the loading dock. But there is no doubt that Randall Movers will handle it professionally. We are hoping that Brad and Hector will be assigned to this move as well.
Jul 28, 2020
OUTSTANDING Customer Service
City & State:
Princeton, NJ
By far the best experience I have had with a moving company. They were available on short notice and were willing to change their packed schedule to accommodate me. The men who moved me out of my apartment were funny, nice, professional, and efficient. Susan, helped me organize everything, was readily available, happy, and helpful. Overall a great company I will recommend to all of my friends!
Jun 4, 2020
moving 2nd time
City & State:
Manassas, Va.
Thanks again for a job well done. This is the second move for us with Randall moving company. The guys was wonderful and in no hurry stay right with us. Thanks Randall for getting good employees
that care about your furniture.
Jun 26, 2019
wonderful job done
City & State:
Manassas Park, Va. 20111
We move on June 17, 2019 we had 3 guys they where wonderful to us. My husband and I are little old but the guys did it all for us took it apart and put it back together for us. Thank you so much for helping us out there's not enough words to say about you guys. Thank you Randal for hiring good people. Lloyd & Deborah Slater
May 19, 2019
Packed & UnPacked
City & State:
Local Guide Reviewer
Randal packed and stored our house for three years, and then brought it back and unpacked once we returned from overseas. They are fair, honest, and very good at what they do. I was impressed because the crew remembered us after all that time. I recommend them to all my friends.
Oct 1, 2018
Wonderful Job
Randall Moving did a wonderful job of moving us to PA, taking slow traffic and lots of rain in stride. Stacey, Bennie, Hector and Nate were patient, professional and very reassuring as they carefully wrapped and carried many items, some quite old, fragile and important to us. Even after the long move day, they went around and adjusted the placement of furniture. They were a great team who did a great job. Thank you Randall!
Page 1 of 5:
«
‹
1
2
3
4
5
›
»