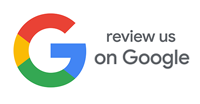 We appreciate and welcome your feedback. The best compliment we could ask for is a recommendation from a previous customer. We hope you will share your experience by entering your own review below and that you call us for your next local or long distance moving needs. Thank you for your time, and your business.
Randall Moving and Storage
Average rating:
43 reviews
May 11, 2021
Wonderful from start to finish
City & State:
Washington, DC
We moved out of our house, stored our furniture and other items with Randall, and then moved back in following a renovation. Our crews for both moves were amazing- friendly, efficient, careful. They took all he anxiety out of the experience both times! And the customer service we experienced in between was incredible- so kind, so patient and helpful every time we called to ask a question or schedule (then reschedule, then reschedule) our move back in. We cannot recommend them highly enough.
Nov 6, 2020
A True Blessing
City & State:
Silver Spring
Because of the incredible housing market this fall, I ended up packing up my home of 24 years in Annapolis, MD in less than 2 weeks for a move to Silver Spring. The new house was not ready, so I had to put my stuff in storage. Because I was slammed, a friend researched movers for me and found that Randall movers had good reviews and reasonable prices, so I went with them. I was hesitant to have to pay for travel time, but when all is factored in, their prices are still better than average. The Annapolis move to storage was quite comforting. I did not have a lot of furniture - as I am moving in with a partner, but I had LOTS of what I considered to be precious art work. Brad and Hector handled everything with care and did a marvelous job. They are as accommodating as they can be without compromising their professionalism. They work quickly and professionally and get the job done with perfection. In the two moves, the second one from storage to the new home, NOTHING was broken or even damaged slightly. I felt I was getting my money's worth in both moves. They are moving my partner next week and we are once again confident that the job will be perfection. This move is harder because it is in a condo with lots of rules and long walks from the loading dock. But there is no doubt that Randall Movers will handle it professionally. We are hoping that Brad and Hector will be assigned to this move as well.
Jul 28, 2020
OUTSTANDING Customer Service
City & State:
Princeton, NJ
By far the best experience I have had with a moving company. They were available on short notice and were willing to change their packed schedule to accommodate me. The men who moved me out of my apartment were funny, nice, professional, and efficient. Susan, helped me organize everything, was readily available, happy, and helpful. Overall a great company I will recommend to all of my friends!
Jun 4, 2020
moving 2nd time
City & State:
Manassas, Va.
Thanks again for a job well done. This is the second move for us with Randall moving company. The guys was wonderful and in no hurry stay right with us. Thanks Randall for getting good employees
that care about your furniture.
Jun 26, 2019
wonderful job done
City & State:
Manassas Park, Va. 20111
We move on June 17, 2019 we had 3 guys they where wonderful to us. My husband and I are little old but the guys did it all for us took it apart and put it back together for us. Thank you so much for helping us out there's not enough words to say about you guys. Thank you Randal for hiring good people. Lloyd & Deborah Slater
May 19, 2019
Packed & UnPacked
City & State:
Local Guide Reviewer
Randal packed and stored our house for three years, and then brought it back and unpacked once we returned from overseas. They are fair, honest, and very good at what they do. I was impressed because the crew remembered us after all that time. I recommend them to all my friends.
Oct 1, 2018
Wonderful Job
Randall Moving did a wonderful job of moving us to PA, taking slow traffic and lots of rain in stride. Stacey, Bennie, Hector and Nate were patient, professional and very reassuring as they carefully wrapped and carried many items, some quite old, fragile and important to us. Even after the long move day, they went around and adjusted the placement of furniture. They were a great team who did a great job. Thank you Randall!
Sep 16, 2018
Love this company!!!
City & State:
Manassas, va
I can not praise this company enough! I have used them twice now; once to move to another apartment in the same building and another time to help load a truck to move long distance. Everyone is accommodating and nice. There are no hidden fees and the workers really know what they are doing. They go above and beyond! This is a legitimate company and I highly recommend them!
Sep 15, 2018
Friendly, Efficient, Hard Working
City & State:
Google Reviewer
This is our 2nd move with Randall within a year. Moving can be stressful but it was an ease with their crew. The men were friendly, efficient and hard working. They wrapped and padded all the furniture for a long travel (200 miles). Everything was in great condition at the unloading. Nate and Benny did the 2nd move. I can't thank them enough for the great job they did!!
Aug 30, 2018
Wish I could rate higher than 5 Stars
City & State:
Manassas, VA
If I could give more than a 5 star review, I would. I usually do not write reviews, but I certainly wanted to take the time to do this one to let people know about my amazing experience with Randall Moving Company. From my very first phone call when I talked to Susan at the main office, I was pleasantly surprised, and the level of service before and throughout the actual move was superb. Susan kept me informed and followed through on everything. Even though our move was local, it was a bit of a challenge for a number of reasons, but ALL the movers maintained their professionalism, energy, and sense of humor despite the long, long hours into the early next morning (more than 15 hours!). When it was clear that one truck would not be enough, the owner Randy personally delivered the second truck. Despite of the rain for part of the move, the movers kept on going with a pleasant disposition. Clarence, the moving crew chief, clearly communicated with me on issues, from costs as more movers were added, to all other types of logistics. It was quite amazing to watch the movers professionally and carefully move everything including fragile (and heavy!) items, filing cabinets with all the files inside, heavy clothes chests with all contents inside drawers, exercise equipment, and much more. There was no damage to our belongings, and all the movers treated them and the houses as if it were their own. Our moving team consisted of Clarence (lead), Nate, Will, Leon, George, and Jay. Should I ever move again, Randall Movers will be my go-to company....hands-down! Randall Moving movers... you rock!!!
Page 1 of 5:
«
‹
1
2
3
4
5
›
»